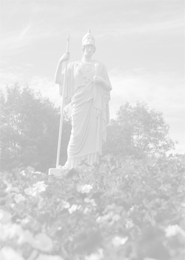 Kirk A. Severtson

Title: Associate Professor: Vocal Coaching, Accompanist/Chair of Performance Department Chair/Music Performance
Department: Crane School of Music
Phone: 2427
Fax: 2413
E-mail: severtki@potsdam.edu
Office: Bishop Hall C106

Kirk Severtson (Vocal Coach and Chair of the Music Performance Department) joined the faculty at The Crane School of Music in 2001, where he is musical director for the Crane Opera Ensemble, coaches singers and pianists, and teaches classes in art song repertoire and accompanying. He has been a pianist/coach on the music staff of Opera Saratoga (formerly Lake George Opera) since 2006, having previously coached at Opera North (NH), the Opera Theater of Lucca (Italy), the Cincinnati Opera outreach program, the Rising Star Singers festival, Dorian Opera Theater, and as a Vocal Chamber Music Fellow at the Aspen Music Festival.
Recent performances of the Crane Opera Ensemble under his musical direction have garnered first-place awards from the National Opera Association and The American Prize, as well as honors from the Kennedy Center's American College Theatre Festival.
A versatile collaborative artist, he appears frequently as pianist and harpsichordist in song and chamber music recitals, and as principal keyboardist with the Orchestra of Northern New York. A two-term member of the Board of Directors of the National Opera Association, he works actively with that organization, also serving as its webmaster. He holds degrees from the University of Cincinnati (D.M.A. and M.M., both in piano performance) and Luther College (B.A. with majors in music, math, and computer science).